Make Your Holiday Season Brighter
Bring joy, elegance & a touch of magic to your holidays
Welcome to Wonderly Lights
Brighten Your Space with Our Professional Touch
'Tis the season of joy, holiday greetings, and friends and families united. But holiday lighting can leave you feeling more "bah, humbug" than "deck the halls."
We understand your struggles. It's difficult to find time to decorate while you're juggling a demanding career and a busy family life. Plus, climbing up on a ladder and working in cold or wet conditions can be nerve-wracking, especially when you're not as spry as you once were. 
No matter how well you manage your time, it's just one of many tasks on your endless to-do list. But with the professional services of Wonderly Lights, you'll feel proud of your home's appearance and inspire family, friends, and guests.
We offer a fully done-for-you holiday lighting solution that fits seamlessly into your busy life. Free from the hassles of self-installation and maintenance, you can simply enjoy the holidays and focus on what matters most.
With Self-Installation, Your Uh-Huh's Become Uh-Oh's
With Wonderly Lights, Your To-Do's Become Ta-Da's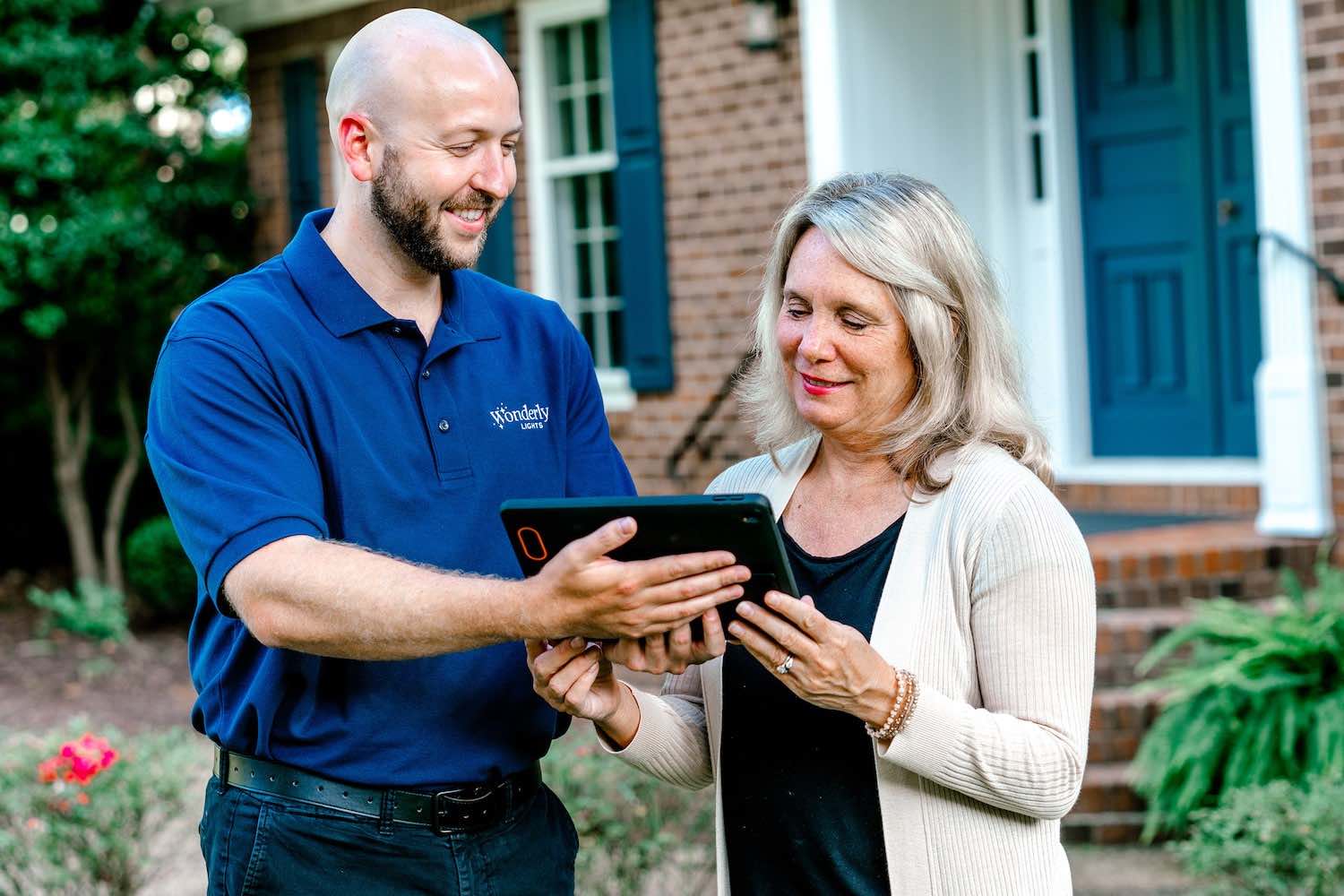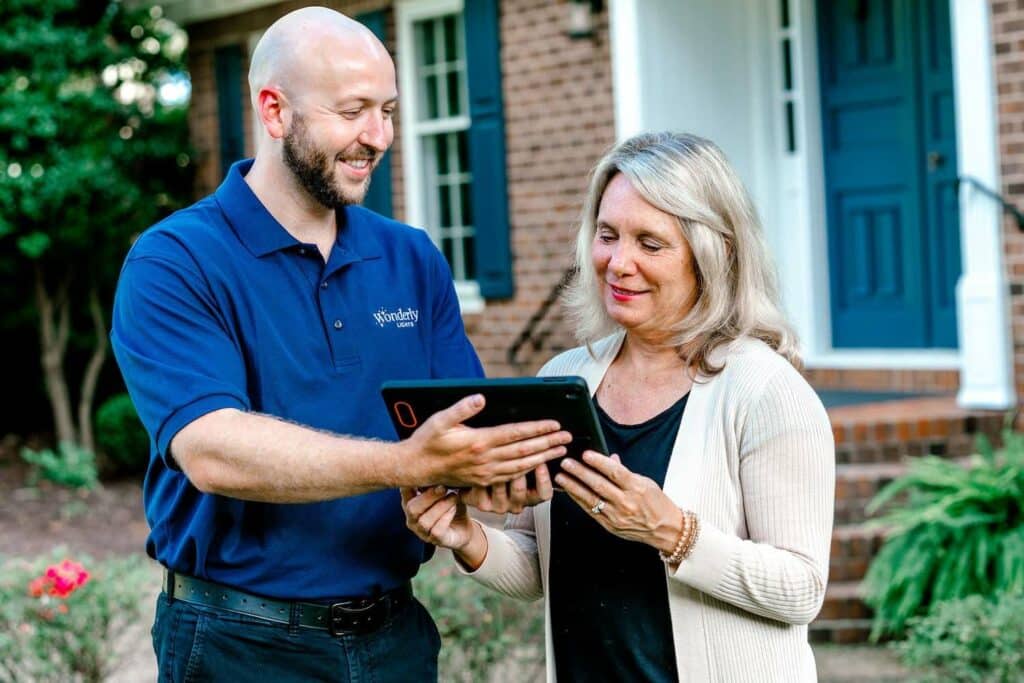 Our install was flawless and the outcome was absolutely amazing. We're so happy to create holiday memories for our children using this service!
We're very impressed with our Christmas lights, and the staff goes above and beyond for customer satisfaction! Can't wait to use them next year!
We've never paid for a service like this. They did a wonderful job and even returned to make a few adjustments. Will definitely continue to use them!
The staff is pleasant, informative, and creative. Our house looks wonderful, and our neighbors are stopping by to tell us how nice it looks!
I couldn't be happier with how our house looks. And the looks on our children's faces, when they saw it for the first time, made it even more worth it!